Posted:
October 29th, 2013 |
Author:
Sven
|
Filed under:
Data Sharing
,
Report
,
Research Data
|
Tags:
access to data
,
Data Sharing
,
European Commission
,
Open Data
|
Comments Off

on European Commission held public Consultation on Open Research Data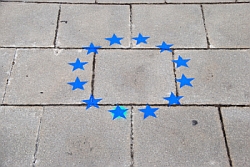 The European Commission (EC) held a public consultation on open research data. For that purpose the Commission invited stakeholders from various branches and researchers, the industry, funders, libraries, publishers, infrastructure developers and other stakeholders joined the meeting on 2 July in Brussels.
The commission posed five questions to structure the debate. These questions included basic questions like "how research data can be defined?". But a lion's share of the questions dealt with the "openness" of data: What types of data should be openly available? When and how does openness need to be limited?
In addition other important questions from the perspective of infrastructure service providers were mentioned. How should research data be stored and made accessible? How should the issue of data re-use be addressed? And finally a question I personally characterize as a very important topic: How can we enhance data awareness and a culture of data sharing?
---