Posted:
December 23rd, 2015 |
Author:
Sven
|
Filed under:
EDaWaX
|
Comments Off

on Merry Christmas – and a happy new year!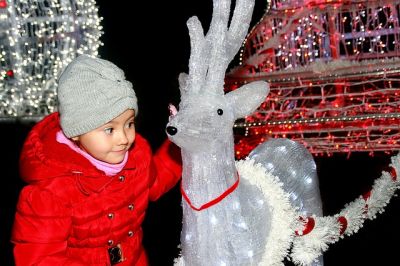 The year draws to a close – therefore the EDaWaX-project team wants to thank our partners, funders and readers for a successful year!
Again, 2015 has been a year full of thrilling events and developments within our project. This year's focal point primarily was on the advancement of our CKAN-based application. In the first quarter of 2016 we will present more information on the future of the EDaWaX-application and in which direction the project will move after the end of the funding period in May 2016.
Since the start of the second funding period, we implemented a lot of new functionalities. For instance, it is possible to register DataCite-DOIs (digital object identifiers) for submitted research data directly from the application's frontend. We also slightly improved CKAN's user and right management to make it more suitable for an utilisation in the context of journal's data archives. One result is that authors and editorial offices now receive e-mail notifications on recent activities within the data archive.
But we also changed some things based on feedback from the community: For example, we completely overhauled the metadata fields and the web frontend for uploading data. Now it is much catchier for researchers to submit their data to our application.
---