Posted:
November 17th, 2011 |
Author:
Sven
|
Filed under:
Projects
|
Tags:
Data Centers
,
Data Policies
,
Knowlegde Exchange
|
Comments Off

on "Surfboard for Riding the Wave" Report: Data availability policies of journals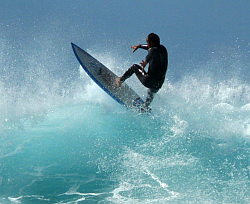 Additionally to my blogpost where I introduced the "Surfboard for Riding the Wave" report, I want to point out a single part of the report for this post:
In Chapter 3.5, data availability policies of journals are discussed – a subject connected to the tasks of the EDaWax work package  "Analysis of Data Policies". Currently the EDaWax-Project is examining over 140 economic journals regarding their data availability policies.
Back to the "Surfboard"-Report: KE stated, that
"most peer-reviewed journals in science, technology and medicine have files where authors can add supplementary data related to the article, such as data sets, multimedia files, large tables, animations, and protocols."
For example a study found out that the percentage of articles that contained supplementary materials increased from 7% in 2003 to 25% in 2009 – at least for the reviewed 28 high impact medical journals.
KE here observes a trend towards 'enhanced' publications, where journal articles are supplemented with various types of data. Further the report states that
"editorial boards of scientific journals are increasingly pressing authors to offer access to the underlying (replication) data sets in combination with the journal article."
A number of journals have mandated their data availability policy.
According to the investigation of B. D. McCullough, this trend unfortunately seems to be inapplicable for the economics – at least to this extend.
Another interesting question brought up by the report is whether there are options to host these supplement materials. For example in the UK the UK Data Archive (UKDA) offers a special service that enables researchers to deposit their (replication) dataset themselves, thereby bypassing the ingesting procedures of the data archive itself. This is an interesting example for our own research in work package 3 – in the course of this WP, we are examining hosting options for this kind of material.
Regarding the necessity of preserving these data, the "Surfboard"-Report claims that
"although most journals (over 90% according to a PARSE.Insight survey) offer the possibility to deposit supplementary materials with the journal article, there are often limitations to the size and format of the files and long-term preservation is not guaranteed in many cases. Data are usually not curated in a professional way."
Here we have another unsolved challenge on our long to-do-lists…
Photo: Daniel Stricker, www.pixelio.de

---