Posted:
November 14th, 2012 |
Author:
Sven
|
Filed under:
found on the net
|
Tags:
academic publishing
,
data publication
,
demonstrator
,
economics
,
enhanced publications
,
Open Data
|
Comments Off

on Found on the 'net: OpenAIRE, OA in Economics and Benefits of Open Data
Today I want to point the attention of our readers to some actual developments, articles and blog posts. Actually, there are too many interesting topics to be addressed in single posts. Therefore I collected some facts in a buildup.
Open AIRE releases demonstrators for enhanced publications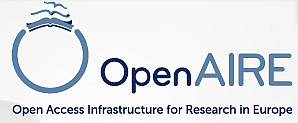 The OpenAIRE initiative (www.openaire.eu) has recently released demonstrators for enhanced publications. These focus on linking literature to associated research data and project information in two different disciplines: life sciences and social sciences.
The pilots are 'work in progress', but Open AIRE warmly welcomes feedback at this stage from researchers, open science enthusiasts, librarians and all on how the initiative can improve and develop these pilots further, especially from the researcher's point of view.
The demonstrators are available here: https://www.openaire.eu/en/component/content/article/9-news-events/424-subject-specific-pilots-for-enhanced-publications
To get in touch with Open AIRE directly with any questions, feel free to write an Email to najla.rettberg [at] sub.uni-goettingen.de.
Ross Mounce: Review of Open Access in Economics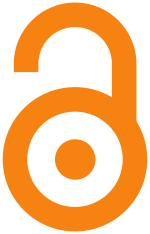 Ross Mounce, a PhD student at the University of Bath, wrote an interesting blog post about the development of open access publishing in economics. Ross states that 17% of the overall literature space (1.66 million articles) in 2011 were published open access. This is a comparatively good result. Nevertheless the remaining 83% of all articles are still published closed access.
A special problem in Economics is that "gold" open access journals are less well-developed relative to the sciences. Ross points out some good practices of some of these OA-Journals.
His article is available on the website of the Open Economics Working Group.
The Benefits of Open Data in Economics
On the blog of the Open Economics Working Group Guo

Xu has written two very interesting blog posts about the benefits open data in economics.
Part I is about "Evidence from Economic Research". In this post, Guo gives some hard evidence on the positive role of opening up information has had in economics, and sketch ideas for how to involve economists – professional or in training – to bring ideas of openness into the mainstream.
In part II  Guo explored the impact of openness on economic research. In my personal opinion this is a very beneficial article. The author starts his argumentation with an overview about the use of data in economic research from the past to this day.  Then he gives some important reasons for sharing research data: First, open data helps avoid redundancy. Second, open data ensures the most efficient allocation of scarce resources. Third, open data also fosters scientific rigour.
The Denton Declaration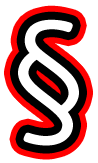 A group of technologists and librarians, scholars and researchers, university administrators, and other stakeholders gathered to discuss and articulate best practices and emerging trends in research data management.  The output was the 'Denton Declaration' that bridges the converging interests of these stakeholders and promotes collaboration, transparency, and accountability across organizational and disciplinary boundaries.
Beside the text of declaration itself, the text also presents the principles of open data in research as well as the intentions of the declaration. It is also possible to support to the principles of open data by adding your signature. Just visit: http://openaccess.unt.edu/denton_declaration
Graphics:
1. http://www.openaire.eu/
2. https://en.wikipedia.org/wiki/File:Open_Access_logo_PLoS_white.svg
3. http://openeconomics.net/
4. http://www.edawax.de

---