Posted:
July 29th, 2013 |
Author:
Sven
|
Filed under:
found on the net
,
Workshop
|
Tags:
Data Sharing
,
Guidelines
|
1 Comment »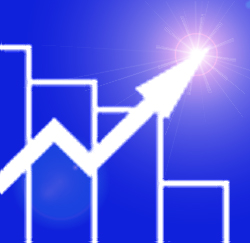 Despite rising temperatures and beginning summer holidays all across Europe, the Open Economics Working Group of the Open Knowledge Foundation was very active within the last weeks. I would like to single out a few of these activities:
On June 11-12 the Second Open Economics International Workshop took place. This second of two international workshops funded by the Alfred P. Sloan Foundation, aimed at bringing together economists and senior academics, funders, data publishers and data curators in order to discuss the progress made in the field of open data for economics and the still existing challenges. The topics and the programme were very interesting – and so is the recap of the event, written by Velichka Dimitrova, coordinator of the Open Economics Working Group. One of our project partners, Prof. Dr. Gert G. Wagner, chairman of the German Data Forum (RatSWD), also took part and  gave a lecutre on "the culture of data sharing in economics."
Another important statement was also released by the working group: the "Open Economics Principles. Statement on Openness of Economic Data and Code" are available on openeconomics.net. Feel free to endorse these principles!
On July 2 the European Commission (EC) held a public consultation on open access to research data in Brussels. Statements from researchers, industry, funders, IT and data centre professionals, publishers and libraries were invited. Velichka Dimitrova recapped the consultation on openeconomics.net. In addition Sander van der Waal (Open Knowledge Foundation), mentioned his ideas and statements on the questions the EC discussed with these stakeholders in Brussels.
Graphics: own work based on the logo of the Open Economics Workinggroup
---