Posted:
September 17th, 2014 |
Author:
Sven
|
Filed under:
Data Sharing
,
found on the net
,
Research Data
|
Tags:
research data management
,
Training
,
UK
|
Comments Off

on New release of Research Data MANTRA (Management Training)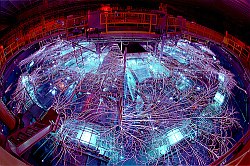 The Research Data MANTRA course is an open, online training course that provides instruction in good practice in research data management. There are eight interactive learning units on key topics such as data management planning, organising and formatting data, using shared data and licensing your own data, as well as four data handling tutorials with open datasets for use in R, SPSS, NVivo and ArcGIS.
This fourth release of MANTRA has been revised and systematically updated with new content, videos, reading lists, and interactive quizzes. Three of the data handling tutorials have been rewritten and tested for newer software versions too.
New content in the online learning modules with the September, 2014 release:
New video footage from previous interviewees and introducing Richard Rodger, Professor of Economic and Social History and Stephen Lawrie, Professor of Psychiatry & Neuro-Imaging
Big Data now in Research Data Explained
Data citation and 'reproducible research' added to Documentation and Metadata
Safe password practice and more on encryption in Storage and Security
Refined information about the DPA and IPR in Data Protection, Rights and Access
Linked Open Data and CC 4.0 and CC0 now covered in Sharing, Preservation & Licensing
This release will also be more stable and more accessible due to back-end enhancements. The flow of the learning units and usability of quizzes have been improved based on testing and feedback.  We have simplified our feedback form and added a four-star rating button to the home page.
MANTRA was originally created with funding from Jisc and is maintained by EDINA and Data Library, a division of Information Services, University of Edinburgh. It is an integral part of the University's Research Data Management Programme and is designed to be modular and self-paced for maximum convenience; it is a non-assessed training course targeted at postgraduate research students and early career researchers.
Data management skills enable researchers to better organise, document, store and share data, making research more reproducible and preserving it for future use. Researchers in 144 countries used MANTRA last year, which is available without registration from the website. Postgraduate training organisations in the UK, Canada, and Australia have used the Creative Commons licensed material in the Jorum repository to create their own training. The website also hosts a 'training kit' for librarians wishing to increase their skills in supporting Research Data Management.
Source: Robin Rice by e-mail
Photo: "Sandia Z accelerator" by Don Richards – highlander411 / flickr.com. License: CC-BY2.0
---