Posted:
October 9th, 2014 |
Author:
Sven
|
Filed under:
found on the net
,
Projects
|
Tags:
academic publishing
,
Data Sharing
,
incentives
,
metrics
|
Comments Off

on PLOS, CDL, and DataONE join forces to build incentives for data sharing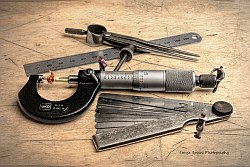 The open access publisher PLOS (Public Library of Science), the University of California Curation Center at the California Digital Library, and DataONE  announced the launch of a new project to develop data-level metrics. The project, titled "Making Data Count: Developing a Data Metrics Pilot" is funded by the National Science Foundation (NSF) in the US. The project will result in a suite of metrics that track and measure data use.
The need for such a data metrics pilot is obvious: Sharing data is time consuming and researchers need incentives for undertaking the extra work. Metrics for data will provide feedback on data usage, views, and impact that will help encourage researchers to share their data. This project will explore and test the metrics needed to capture activity surrounding research data.
The Data-Level Metrics (DLM) pilot will build from the successful open source Article-Level Metrics (ALM) community project, Lagotto. ALM provide a view into the activity surrounding an article after publication, across a broad spectrum of ways in which research is disseminated and used (e.g., viewed, shared, discussed, cited, and recommended, etc.)
The project proposal is available on http://escholarship.org/uc/item/9kf081vf.
With this project public institutions are starting an initiative to develop data metrics that do not rely on commercial products, like Thomson Reuters Data Citation Index. Therefore -at least in my opinion- the project is very important, because metrics are always important instruments to measure scientific success or failure. Especially due to this importance, it is necessary to develop and to maintain metrics by scientific infrastructure providers.
The ongoing discussions on metrics -for instance on the Impact Factor of journals – provides many insights on issues associated with the problem of proprietary metrics (-> an interesting presentation by Prof. Björn Brembs discusses some of the main aspects of the discussion).
Source: Jennifer Lin on blogs.plos.org
Picture: "Does he measure up?" by Steve Spiers Photographie on flickr.com. License: CC-BY-NC-SA 2.0
---