Posted:
November 6th, 2014 |
Author:
Sven
|
Filed under:
found on the net
|
Tags:
Replication
,
reproducibility
|
Comments Off

on Biomedical Sciences: Journals unite to forster reproducible research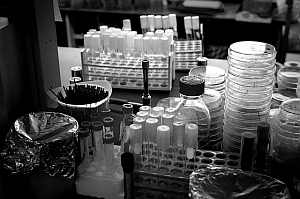 When it comes to the topic of replication, it always is a good idea to consult the webpages of the nature journal. Yesterday, for instance, the journal reported that a group of editors representing more than 30 major journals, representatives from funding agencies as well as scientific leaders discussed principles and guidelines for preclinical biomedical research in June 2014.
The gathering was convened by the US National Institutes of Health, Nature and Science.
The attendees agreed on a common set of principles and guidelines in reporting preclinical research that list proposed journal policies and author reporting requirements in order to promote transparency and reproducibility.
These guidelines recommend -amongst other things- that journals include in their information for authors their policies for statistical analysis and how they review the statistical accuracy of work under consideration. Therefore these principles might be seen as an advancement of the core set of reporting standards, published in 2012.
With their initiative these journals in biomedical sciences show their conviction that reproducibility and transparency are important issues. I really would appreciate to see more scientific communities to follow the leadership of the biomedical sciences community.
Photo: "Laboratory Science – biomedical" by  Bill Dickinson on flickr.com. License: CC-BY-NC-ND 2.0
---