Posted:
March 16th, 2015 |
Author:
Sven
|
Filed under:
Conference
,
Data Sharing
,
Research Data
|
Tags:
Open Data
,
restricted data
,
roles for libraries
,
workshop
|
Comments Off

on Save the date: Workshop "Open data, restricted data and the role of libraries"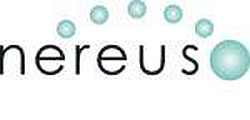 NEREUS – a network of European libraries in Economics and Social Sciences –  is happy to announce a pre-conference workshop (2015-6-23 in London) at this year's LIBER-Conference.
Open Science and open data have become hot topics in recent years. Effective research data management is more and more postulated by research funders. Research infrastructure providers worldwide are busy building up various services and tools for researchers to support them within their research and the management of research data. But how successful are these approaches and their impact in supporting research? How open could or should data be and which role(s) libraries can play to support researchers effectively?
There are joint findings where infrastructure institutions see their expertise within the area of RDM but there are also apparently differences of developed or established services between various subjects as well as between various institutions.
The workshop will be on "Open data, restricted data and the library role" and deals with research data in economics and beyond and the way in which libraries address the current challenges in supporting researchers in managing their research data.
Our workshop addresses these issues mentioned above focusing on the field of economics and social sciences. Organized by the NEREUS network of European libraries in Economics and Social Sciences the first part of the workshop showcases a number of presentations from different notably institutions who started establishing various services on research data and research data management and discusses their experiences. They highlight the various demands of researchers and the role that libraries already play or could play within the area of open as well as restricted research data. In the second part of the workshop we would like to involve the workshop participants to discuss in small groups different aspects of these topics.
The workshop will take place in London at the 23th of June from 2:00 PM to 6:00 PM (BST). More information and the program are available on the event's webpage.
See you in London!
---