Posted:
March 3rd, 2016 |
Author:
Sven
|
Filed under:
found on the net
,
Report
,
Workshop
|
Tags:
Knowledge Exchange
,
Software
,
sustainability
|
Comments Off

on Knowledge Exchange: New Report on Research Software Sustainability published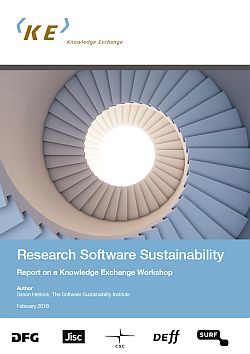 Knowledge Exchange, a consortium of five national organisations within Europe tasked with developing infrastructure and services to enable the use
of digital technologies to improve higher education and research, has just a released another report on research software sustainability. The report is motivated by the importance of research software for the whole scientific process in every research discipline. The report argues:
"Without software, modern research would not be possible. Understandably, people tend to marvel at results rather than the tools used in their discovery, which means the fundamental role of software in research has been largely overlooked. But whether it is widely recognised or not, research is inexorably connected to the software that is used to generate results, and if we continue to overlook software we put at risk the reliability and reproducibility of the research itself."
The report beigns with an executive summary, followed by some background information on software sustainabiliy and the benefits of sustainable software.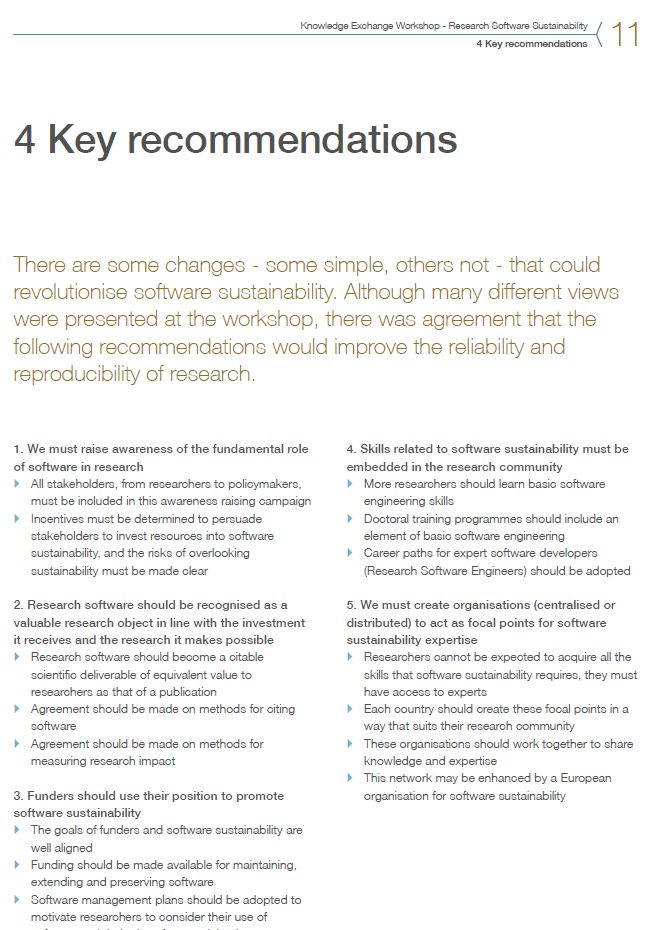 Subsequently the technical and societal barriers that hamper software sustainability are highlighted. The report closes with a short list of organisations with expertise on the topic, the discussion of the funding organisations' role in the process and an overview of some national activities in the field.
Also five key recommendations are listed.
"Improving software sustainability requires a number of changes: some technical and others societal, some small and others significant. We must start by raising awareness of researchers' reliance on software. This goal will become easier if we recognise the valuable contribution that software makes to research – and reward those people who invest their time into developing reliable and reproducible software. We must educate the research community on the issues raised by software adoption, and provide training in the software engineering skills that are needed to overcome them. We cannot rely on researchers to adopt all of the skills needed for software sustainability, we must also allow research groups to recruit software experts, and we must create organisations that develop and disseminate expertise in software sustainability."
The full report is available here.
Grafic and Screenshot by Knowledge exchange, published under the CC BY 4.0 licence
---