Posted:
December 14th, 2016 |
Author:
Sven
|
Filed under:
Report
,
Research Data
|
Tags:
big data
,
Guidelines
,
oecd
,
privacy
|
Comments Off

on OECD publishes new guidelines on research ethics & new forms of data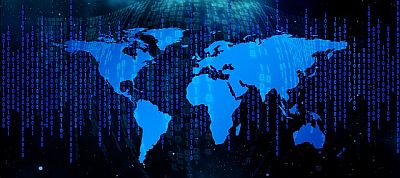 The variety and volume of the New Forms of Data that are available with potential to inform research
in the social sciences is rapidly expanding. Much of this falls in the category of 'Big Data' which are
characterised by their size and complexity and the fact that they are often not amenable to the more
traditional forms of statistical analysis used in social science research.
New kinds of data are rapidly becoming available in massive quantities, providing a record of the transactions we carry out, the communications we make and other social and economic activities. These data offer significant potential for research in the social sciences and beyond, with the possibility of new insights and benefits to society, health and the economy. Although these new forms of data provide exciting possibilities for future research, using them also presents ethical and practical challenges  – the risk of disclosure of identities, the ethics of using such data in research and reputational risks for organisations collecting or creating data.
To meet these challenges the Organisation for Economic Cooperation and Development (OECD) has published guidelines on research ethics and new forms of data for social and economic research. The guidelines are the culmination of a two year project by an Expert Group, appointed by the OECD Global Science Forum (GSF), and provide a set of high-level recommendations that can be used to underpin the ethical governance of research, from the formulation of research proposals through to publication and dissemination of results. The report summarises the discussion and recommendations relating to: ethical principles; governance; legal frameworks; and critical topics such as privacy, consent, anonymity, commodification of data, data sharing and security, and public engagement. In addition to guidance and recommendations targeted at specific stakeholders, the report identifies a number of opportunities for facilitating good practice in the era of New Forms of Data that require collective agreement and action.
Matthew Woollard, Director of the UK Data Service, represented the international social science data archive community and the UK on the Expert Group. He explains the significance of the guidelines:
"New forms of data have the potential to revolutionise research in the social sciences, but come with significant responsibilities for data producers, researchers and data archives. Clear and consistent principles need to be applied to using these data in research to ensure that data are used in an ethical way and for the public to have confidence in research using new forms of data. Many OECD countries already have systems in place to provide oversight for public sector research and we hope that these new guidelines will enable countries to apply the same good practice to all research using new forms of data."
The full report 'Research Ethics and New Forms of Data for Social and Economic Research' is available here.
Thanks to AnnettePasotti (UK Data Service) for spreading the news.
---