Posted:
June 14th, 2017 |
Author:
Sven
|
Filed under:
found on the net
|
Tags:
data archives
,
European Commission
,
infrastructure
,
social sciences
|
Comments Off

on CESSDA becomes an ERIC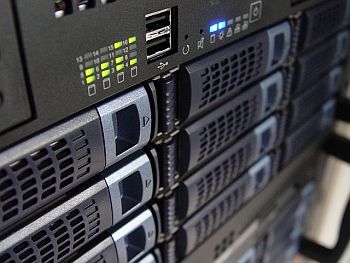 CESSDA, the Consortium of European Social Science Data Archives, has been established as an ERIC (European Research Infrastructure Consortium) by the European Commission a few days ago. It is the first time in the history of the European Union that a non-member state (Norway) hosts an ERIC.
An ERIC is a specific legal form to facilitate the establishment and operation of research infrastructures with European interest. The principal task of ERIC is to establish and operate new or existing research infrastructures on a non-economic basis. The ERIC becomes a legal entity from the date the Commission decision setting up the ERIC takes effect.
The Commission's implementing decision also lists the core tasks and activities of CESSDA ERIC:
CESSDA ERIC shall be the hub of a distributed research infrastructure linking together the social science data archives of the Members, Observers and other partners. CESSDA ERIC shall not operate its own data archives.

The task of CESSDA ERIC shall be to provide a distributed and sustainable research infrastructure enabling the research community to conduct high-quality research in the social sciences contributing to the production of effective solutions to the major challenges facing society today and to facilitate teaching and learning in the social sciences.

CESSDA ERIC shall operate on a non-economic basis. CESSDA ERIC may however carry out limited economic activities, provided that they are closely related to its main tasks and that they do not jeopardize the achievement of such tasks.

CESSDA ERIC shall fulfil its task by contributing to the development and coordination of standards, protocols and professional best practice including training on best practices related to data distribution and data management. CESSDA ERIC shall also include new data sources in the infrastructure when appropriate.

 CESSDA ERIC shall promote wider participation in the research infrastructure. In order to facilitate the entry of countries that seek support for the further development of their social science data archives, CESSDA ERIC shall initiate training activities and exchanges between established and potential Service Providers.
Also, the implementing decision specifies the the data access policy of CESSDA ERIC. Apparently, the data access policy is in accordance with the usual regulations of the EU, therefore I only list three aspects of it:
Data access shall be in conformity with OECD's guidelines on data access
Publicly funded data and metadata held by the Service Providers shall, unless provided otherwise, be openly accessible and free at the point of access for public research and education and shall be made available in a timely fashion.
All data collections shall be made available by Service Providers for access to authorised researchers for public research and education.
---