Posted:
November 29th, 2011 |
Author:
Sven
|
Filed under:
Projects
|
Tags:
Linking Data and Publications
|
Comments Off

on GESIS: Integration of Research Data and Literature in the Social Sciences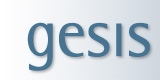 Today I want to introduce another project of the 27 projects that are funded by the German Research Foundation (DFG) in a call on "Information Infrastructure for Research Data".
This project is InFoLiS (Integration von Forschungsdaten und Literatur in den Sozialwissenschaften / Integration of Research Data and Literature in the Social Sciences) – managed by GESIS, the Leibniz Institute for the Social Sciences.
Intensifying the interconnectedness between digital information systems and their respective data sources is a major issue in the digital era and constitutes an important demand for the supply of scientific information. Missing links between resources require scientists conducting empirical research to manually search full texts of publications for references to the underlying data sources. These references are not cited in a standardized manner. Information about the referenced data sources can only be accessed using separate and structurally distinct information systems. This procedure is not only time consuming, but the inconsistency and sometimes incompleteness of citations may also hamper or even impede data retrieval. Because of this, linking metadata of publications and studies and making them accessible directly via joint information systems constitutes an important task.
GESIS and the Mannheim University Library aim to achieve this objective in the InFoLiS project. Study data administered by GESIS shall be linked to publication data provided by Mannheim University Library in order to extend and professionalize existing  information systems. In the course of this project, various methods will be investigated and integrated into the involved systems. On this basis, the project will evaluate and recommend different approaches for data integration and thereby ensure the usability of the results for other universities and institutes engaging in Social Sciences.
---