Posted:
December 21st, 2011 |
Author:
Sven
|
Filed under:
Projects
|
Tags:
access to data
,
microdata
|
Comments Off

on DwB project invites researchers to apply for access to Secure Data Service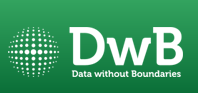 The Data without Boundaries  project (DwB) supports equal and easy access to official microdata for the European Research Area, within a structured framework where responsibilities and liability are equally shared.The project assumes that a comprehensive and easy-to-access research data infrastructure enables researchers to continuously produce cutting-edge research and reliable policy evaluations.
Especially the existing wealth of official microdata, currently under-used and held behind national, legislative, technical, and cultural borders is an important source for science and research. DwB claims that these borders  can be crossed over with cooperation and political will.
DwB contributes to the creating of an integrated model where the best solutions for access to official statistical microdata are available, irrespective of national boundaries, yet flexible enough to fit national arrangements.
DwB aims to enhance researchers' transnational access to official micro data through coordination of existing infrastructures, as the Council of European Social Science Data Archives (CESSDA) and the European Statistical System (ESS).
Actually the project has invited academic researchers within Europe to apply for access to highly detailed social survey, census and business microdata from similar services in the UK, Germany, Netherlands and France.
This is a opportunity for researchers to receive specialist support and reimbursement of costs to conduct comparative research across borders.
Researchers should apply to conduct research at Research Data Centres (RDCs) not in the country of their residence.
Therefore, researchers applying to access the Secure Data Service under the DwB project should not be resident in the UK.
Datasets available from the Secure Data Service are listed in the Data Library .
To apply, qualified researchers should visit the Data Access  section of the DwB website for more information about the other RDCs involved and how to apply. Researchers approved under DwB to use data from the Secure Data Service will be contacted with details of the additional steps necessary to be approved to use the Service.
Access to the data will ordinarily be onsite at the Secure Data Service, located on the campus of the University of Essex. Researchers will be required to attend a half-day training session before being issued with a member logon, however the training session can be incorporated into the onsite visit to conduct research.
---