Posted:
January 11th, 2012 |
Author:
Sven
|
Filed under:
Opinion
|
Tags:
open access
,
publishing
,
science
|
7 Comments »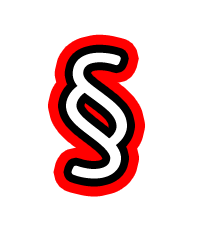 In the course of my research for data policies of economic scholarly journals for the work package 2 of the EDaWaX-project, I stumbled on the proposal H.R. 3699 of the US House of Representatives with claims "To ensure the continued publication and integrity of peer-reviewed research works by the private sector"
First I thought, >okay, just another proposal, nothing to worry about<, but when I read more about it, my opinion changed.
From my personal point of view this proposal would seriously threaten public access to federally funded research in the US, when it becomes law. And the question following is, what will happen in Europe, when the publishers succeed in the US?
And this is not only my own perspective: There are libraries and researchers that got upset, too.
Looking closely, you can see that the bill tries to define "private-sector research work" by the intent of its author and not by the source of his or her funding:
"The term `private-sector research work' means an article intended to be published in a scholarly or scientific publication, or any version of such an article, that is not a work of the United States Government (as defined in section 101 of title 17, United States Code), describing or interpreting research funded in whole or in part by a Federal agency and to which a commercial or non-profit publisher has made or has entered into an arrangement to make a value-added contribution, including peer review or editing. Such term does not include progress reports or raw data outputs routinely required to be created for and submitted directly to a funding agency in the course of research."
I don't want to repeat all the arguments given in the discussion –  I collected some positions, articles and comments here  for you, so you're able to form your own opinion about  RWA.
The APA (Association of American Publishers) is very happy about this proposal – with roughly four billion US$ in profit every year, the corporate scholarly publishing industry is a big player.
And if you imagine, that Carol Maloney, one of the introducers of the RWA, regularly received funding by Elsevier you may think, that you know what lobbying is worth for…
Actually, in a comment, one of Elsevier's Vice President is trying to calm down the emotions.
Let's see how this ends. For researchers, librarians and the public in generell in the US there are different ways to get active, as described in the articels.
More posts regarding the Research Works Act in German:
A much more general and very interesting perspective to the problem is shown in an article by Björn Brembs:
### Update: 12-1-2011: ###
Peter Suber added the information, that MIT Press is not supporting the position ofth AAP. In a google+ post he wrote:
Ellen Faran, Director of the MIT Press, has given me permission to share the following statement:

"The AAP's press release on the Research Works Act does not reflect the position of the MIT Press; nor, I imagine, the position of many other scholarly presses whose mission is centrally focused on broad dissemination. We will not, however, withdraw from the AAP on this issue as we value the Association's work overall and the opportunity to participate as a member of the larger and diverse publishing community."
### Update: 13-1-2011: ###
And some other articles:
### Update: 16-1-2011: ###
---