Posted:
February 20th, 2012 |
Author:
Sven
|
Filed under:
Projects
|
Tags:
government
,
Open Data
|
Comments Off

on Berlin publishes strategy for Open Data of the public administration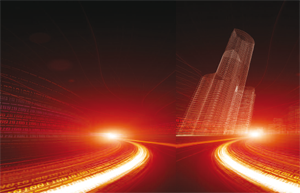 On Friday, Stefan Krempl wrote an article for heise.de about the new strategy of the Senate of Berlin to extend its Open Data Portal. Open Data Berlin is the first open data project in Germany for the public administration. In the UK this is much more common and already a regular service.
In Berlin, the Senate published a strategy document in cooperation with the Fraunhofer-Institute FOCUS, where the future of the project is designed – including demands for better organizational structures, coherent metadata schema and useful applications.
In the medium term, all enactments and protocols -if not classified as confidential- should be made available to the public on the platform. 
In their paper, Fraunhofer proposes to publish these documents in open formats only – a useful attempt especially when we're thinking about the long-term preservation of these data. 
Beside  textual documents, datasets of the public administration and applications are also published.
Actually there already is a  number of datasets (currently 58) and applications available (e.g. the number of inhabitants in Berlin, data for the Open Street Map project, or data of the Mircocensus) – mostly published with a CC-BY License. At the moment the content is limited – but hopefully in the future we'll see more content and more of these portals in Germany.
---