Posted:
March 28th, 2013 |
Author:
Sven
|
Filed under:
found on the net
|
Tags:
academic publishing
,
open access
|
Comments Off

on The darkest site of scholarly publishing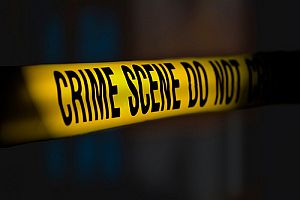 Today I read an incredible story- published by Declan Butler in the very informative nature special issue on "the future of publishing."
Most of us know about the massive profit margins scholarly publishers earn every year. According to Björn Brembs the corporate scholarly publishing industry with roughly four billion US$ in profit every year, is a lucrative business. For example Reed Elsevier just published his "Annual Reports and Financial Statements" for 2012 – despite the Elsevier-Boycott in 2012 the company achieved revenues of £ 6.116 billion in 2012.
But as Butler reports in nature ("Sham journals scam authors") also cybercriminals have understood that they can earn a lot of money with faking existing journals. But what has happened?
Two reputable European science journals have fallen prey to identity theft by criminals who have created counterfeit journal websites. These online doppel­gängers have duped hundreds of researchers into paying author fees, with the ill-won gains being funneled to Armenia.
The scammers attend to the closest of details, displaying on multiple websites not only the titles of the authentic journals, but also their impact factors, postal addresses and international standard serial numbers.
Researchers who have submitted to these fake journals paid a good amount of money. The faked journals charge author fees of more than $500.
This example arrestingly shows that there's something wrong in the way scientific publishing currently works. The huge profit margins and the dependency of researchers on scholarly publishers are immense. These boths are the main reasons why the scientific publishing industry is attractive for cybercriminals.
Could someone imagine an Open Access journal being faked in the same way? Certainly not.
Photo: Null Value / flickr.com
---