Posted:
August 5th, 2015 |
Author:
Sven
|
Filed under:
EDaWaX
|
Tags:
ckan
,
pilot application
,
Report
,
tasks
|
Comments Off

on Busy months before summer holidays
It is vaca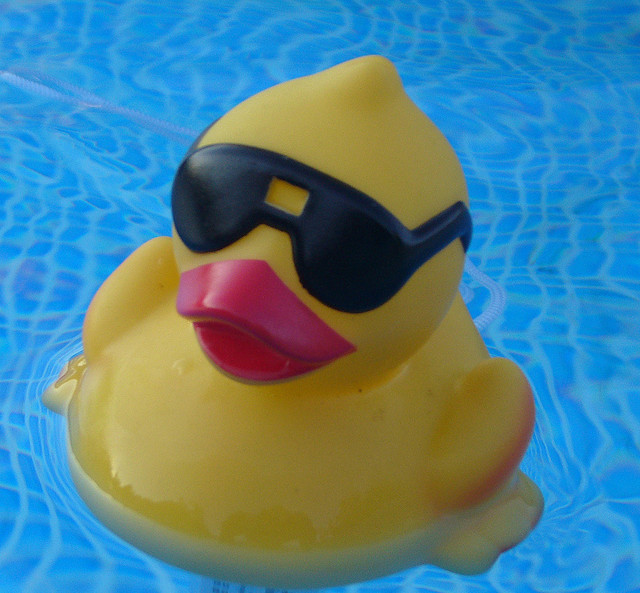 tion season and like many others, also some of the people working for the EDaWaX-project enjoy their well-earned summer holidays. Before I also leave the office, I would like to jump on the chance to report on the progress of our project for the last 6 months or so.
It has been a quite busy time for most of us and we achieved progress in many of our work packages. The main focus has been on advancing the technical work packages, but we were also able to finalise two work packages of the project's analyses phase.
Let me go into detail:
We finalised our analysis of journal's data policies in economics and business studies. While we already published a short introduction on this topic, we did not report the final results of these analyses, yet. Nevertheless we reported on the methodology we employed and gave some information on our research sample. At the same time, we wrote a conference paper which contains some of the findings we obtained. This paper will be presented at the 19th conference on electronic publishing (ELPUB2015) in September in Malta. After returning from this beautiful island, we will immediately publish the article on the project blog.
In addition, we're in the process of writing another article which primarily focusses on the differences of journal's data policies and journal's data archives in economics and business studies. As far as I know, there is not a single publication on this topic, yet.
Besides, we used some of the results of another work package to produce (together with our partners from GESIS and the German Data Forum) a guidebook (in German) on research data (management) for young scholars (the second edition has in published in spring 2015).
We had some discussions with publishing houses and economists on several meetings and workshops. For us, it became more and more apparent, that the issue of reproducible research in economics (and beyond) becomes increasingly pressing for the whole research community. This development is mainly a result of several parameters: Research organisations, funders and increasingly also political bodies start to mandate the availability of research data and other materials used for calculations and manipulations. They start to regard research data as a primary scientific output, and probably that is the way how it should be. The publication is only the

advertising

for the data

and code that produced the published results.

Also our software engineer experienced very busy months. He was primarily occupied with enhancements of our software application for journal's data archives. We had several goals: First of all, we wanted to implement the DOI-registration for all types of materials submitted to our application (we succeeded). Subsequently, we included the research data centre of the Socio-Economic Panel (RDC SOEP) in the application's technical architecture. The research data centre now is able to take care of the replication files and other materials submitted to the application.
Furthermore we started to renew the whole technical infrastructure to make it more stable and ready for more concurrent users. A much more difficult task currently is to implement an expanded user management – an important task to apply to the needs of editorial offices. Because CKAN only offers limited options, we employed a very good customisation developed by the Natural History Museum in London, UK (have a look at their data portal – another nice CKAN instance!). That's why we love open source software 🙂
Also our work package on incentive structures for sharing research data obtains a lot of interesting findings. For instance the colleques are evaluating the citation rates of journals and journal articles with accompanying research data, in contrast to those without accompanying data. In addition, two other studies are currently conducted: One deals with published replications in economics journals, the second one analyses the data sharing behaviour and the attitudes of economists towards data sharing.
Besides, I am very happy that a research intern will support our project for a few weeks in September. The major task of this person will be to evaluate the journals' compliance to their own data policies. I'am really curious about the outcome of this survey!
Photo: "I am on holiday" by Jessica Bee on flickr.com. License: CC-BY-SA 2.0
---