Posted:
February 23rd, 2012 |
Author:
Sven
|
Filed under:
fraud
,
journals
|
Tags:
academic publishing
,
Citation
,
impact factor
,
ranking
|
Comments Off

on Science Magazine: Coercive Citation in Academic Publishing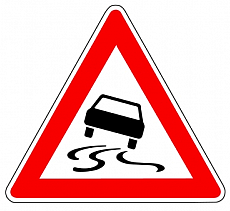 As many of you know, the impact factor is a major vehicle for measuring the quality of a scholarly journal. Despite there is a lot of criticism on impact factors, for researchers as well as for journals a high impact factor is as attractive as honey is for the bears.
One side effect of impact factors is that they're creating incentives for editors to coerce authors to add citations to their journal – indicating that more citations are inflating the journal's impact factor.
At the beginning of February, the science magazine published a remarkable article that deals with forced citations in scholarly journals.
The Authors, Allen W. Wilhite and Eric A. Fong analyzed 6672 responses from a survey they sent to researchers of different scientific disciplines as economics, sociology, psychology, marketing, management, finance, information systems, and accounting. They accompanied the data of 832 journals in those same disciplines in the survey.
The result is disturbing: Wilhite and Fong found out that coercion is "uncomfortably common and appears to be practiced opportunistically." Although 86% of the respondents view coercion as inappropriate, 57 % would add superfluous citations before submitting to a journal known to coerce.
Although most of the interviewed person dispraise coercion, less than 7% thought that an author would refuse to add self-citations if coerced to do so.
"Coercive self-citation is more common in the business disciplines than in economics, sociology, and psychology" the authors stated – but this these disciplines are not immune: Wilhite and Fong mentioned that in every discipline instances of coercion were reported.
Senior faculty members seemed to be more resistant against coercive demands than junior faculty members – that's not surprising when taking into account that the senior members mostly have fixed positions at universities and often are professors while junior researchers are competing hard to get one of these positions. And we all know the dictum: "Publish or perish!"
Well hidden at the end of the supplementary materials the authors are presenting an explosive table – the list of journals identified as coercers by survey respondents.  It is a pleasure for me to present you the ten "top scorers" – half of them published by Elsevier:
Journal of Business Research
Journal of Retailing
Marketing Science
Journal of Banking and Finance
Information and Management
Applied Economics
Academy of Management Journal
Group and Organization Management
Journal of Consumer Psychology
Psychology and Marketing
Olaf Storbeck (Handelsblatt) also wrote a blogpost on this topic in German. You may find it here. 
Picture:  Thommy Weiss  / pixelio.de
---