Posted:
April 17th, 2012 |
Author:
Sven
|
Filed under:
Report
|
Tags:
academic publishing
,
European Commission
,
Open Data
,
Research Data
|
1 Comment »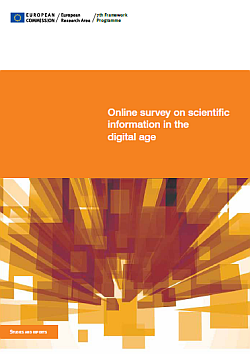 These days, the European Commission has just published the results of a consultation regarding accessibility and preservation of digital publications and research data in the European Union.
Commissioner Neelie Kroes, responsible for the digital agenda for Europe, has launched this consultation in July 2011 for seeking views on access to and preservation of digital scientific information – to be more precisely, the survey broached the issues of Open Access for scientific publications, accessibility of research data and digital long term preservation.
The purpose of the consultation was to gather information from as many sources as possible and receive important input for the future development of policy options in the area of scientific information in the digital age.
---